Divspec is a leading provider of cushion clamps for tubing and pipe applications.  Stainless steel cushion clamps are also available.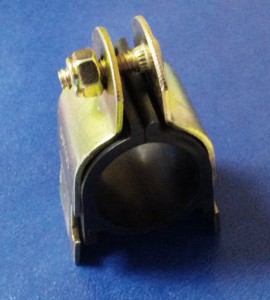 Cushion Features
Reduces noise due to shock and vibration

Eliminates metal to metal contact

Usable from -65°F to +275°F

Resists most fuels, gases, and solvents
Clamp Features
Fits all standard 1-5/8" channel

Nylon insert nut assures a positive lock

Unique shoulder stud eliminates over-tightening and rotation (clamps up to 1-3/8″)
Click here for cushion clamp tubing sizes.

Please contact us today, or submit a quote online for any of your strut fitting needs.